Conference Chairman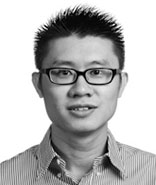 Dr. Chau Yuen / IEEE Fellow, Highly Cited Researcher
Nanyang Technological University, Singapore
Dr Chau Yuen (S02-M06-SM12-F21) received the BEng and PhD degree from Nanyang Technological University (NTU), Singapore, in 2000 and 2004 respectively. He was a Post-Doctoral Fellow with Lucent Technologies Bell Labs at Murray Hill in 2005, and a Visiting Assistant Professor with The Hong Kong Polytechnic University in 2008. From 2006 to 2010, he was with the Institute for Infocomm Research (I2R), Singapore, where he was involved in an industrial project on developing an 802.11n Wireless LAN system, and participated actively in 3Gpp Long Term Evolution (LTE) and LTE‐Advanced (LTE‐A) standardization. Since 2010, he has been with the Singapore University of Technology and Design. He now works at Nanyang Technological University in Singapore.
Dr Yuen was a recipient of Lee Kuan Yew Gold Medal, Institution of Electrical Engineers Book Prize, Institute of Engineering of Singapore Gold Medal, Merck Sharp & Dohme Gold Medal and twice the recipient of Hewlett Packard Prize. He received the IEEE Marconi Prize Paper Award in Wireless Communications and EURASIP Best Paper Award for JOURNAL ON WIRELESS COMMUNICATIONS AND NETWORKING on 2021, IEEE Asia Pacific Outstanding Young Researcher Award on 2012, and IEEE VTS Singapore Chapter Outstanding Service Award on 2019.
Dr Yuen current serves as an Editor for IEEE TRANSACTIONS ON VEHICULAR TECHNOLOGY, IEEE SYSTEM JOURNAL, and IEEE TRANSACTIONS ON NETWORK SCIENCE AND ENGINEERING, awarded as Top Editor of IEEE TRANSACTIONS ON VEHICULAR TECHNOLOGY from 2009 - 2015. He also served as the guest editor for several special issues, including IEEE JOURNAL ON SELECTED AREAS IN COMMUNICATIONS, IEEE WIRELESS COMMUNICATIONS MAGAZINE, IEEE COMMUNICATIONS MAGAZINE, IEEE VEHICULAR TECHNOLOGY MAGAZINE, IEEE TRANSACTIONS ON COGNITIVE COMMUNICATIONS AND NETWORKING, and ELSEVIER APPLIED ENERGY.
Dr Yuen is currently an IEEE Fellow, Highly Cited Researcher, and Distinguished Lecturer of IEEE Vehicular Technology Society. He has 3 US patents and published over 500 research papers at international journals or conferences.
Publication Chair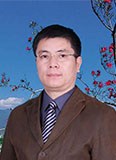 Dr. Ming XIE
Nanyang Technological University, Singapore
Since 1986, he has worked as Research Assistant at IRISA-INRIA Rennes, Expert Engineer (1990-1993) at INRIA Sophia-Antipolis, Lecturer (1996-1997)/Senior Lecturer (1998)/Associate Professor (since 1999.1) of Nanyang Technological University, Singapore. He was also Fellow (2000-2002) of the Singapore-MIT Alliance (SMA) (Affiliated with Innovation in Manufacturing Systems and Technology Program), Guest Professor of the Huazhong University of Science and Technology (2002, 2006) (Wuhan, China), University Professor awarded by China's Jiangsu Provincial Government (2014), Entrepreneurship Professor awarded by China's Jiangsu Provincial Government (2020-2022), and Dean of the College of Electrical Engineering and Control Science at Nanjing Tech University (2014-2016), China.
In terms of social services, Ming XIE is a Founding Editor-in-Chief of the International Journal of Humanoid Robotics (IJHR which is SCI/SCIE indexed), the Founding President of Robotics Society of Singapore (RSS), the Founding President of Science-Technology Alliance between Singapore and China (STASC), and a Founding Member of GD-HK-MC Greater Bay Area International Chamber of Commerce (Macau) (GHMBIC). He was the General Chair of the 2007 International Conference on Climbing and Walking Robots (CLAWAR), and the General Chair of the 2009 International Conference on Intelligent Robotics and Applications (ICIRA).
In terms of scientific research, Ming XIE has published three authored books (i.e., Fundamentals of Robotics, New Foundation of Artificial Intelligence, Natural Language Understanding by Robots), two edited books, several book chapters, over 10 patents of invention, over 30 research papers in scientific journals and over 100 research papers in international conferences. Ming XIE has been a recipient of the best conference paper award from World Automation Congress, a recipient of the best conference paper award from CLAWAR, a recipient of the outstanding paper award from International Journal of Industrial Robot, a recipient of the Gold Prize (S$8K) from CrayQuest, a recipient of the Grand Champion Prize (S$15K) from CrayQuest, a recipient of the A-Star's Best Research Idea Prize (S$5K), a recipient of the Silver Medal from Dragon Design Foundation. Ming XIE was the lead co-founder of the Laboratory of Intelligent Vehicle (now known as the Intelligent Systems Center) at Nanyang Technological University, and the lead co-founder of the Institute of Intelligent Systems and Robotics at Nanjing Tech University.
Ming XIE's research interests include machine intelligence (cognitive vision, natural language understanding), humanoid robotics (design, control, biped walking, mobile manipulation) and autonomous vehicles (perception, planning, and control).
TechnicalProgram Committee Chair
Prof. Badrul Hisham bin Ahmad
Universiti Teknikal Malaysia Melaka / Faculty of Electronics and Computer Engineering,Malaysia
Badrul Hisham Ahmad graduated with honours degree in Electronic and Communication Engineering from the University of Leeds, UK in 1998. He received the M.Sc. degree from University Kebangsaan Malaysia in 2003 and Ph.D. degree from University of Leeds, UK for a thesis on the design and development of SIW filters in 2008. His area of interest is Advance Microwave Filters and Antenna Propagation.
He is also an active researcher with a good track record with a number of research projects in RF and Microwave Engineering. He has published more than 200 journals and conference proceedings. He is a Senior Member of IEEE and a member of International Steering Committee of Asia Pacific Microwave Conferences. He is the General Chair of Asia Pacific Microwave Conference 2017. Currently he is a Professor of Microwave Engineering in Universiti Teknikal Malaysia Melaka since 2018.
Technical Program Committees

prof. Kannimuthu Subramaniyam, Karpagam College of Engineering , India

Assoc. Prof. P. C. Srinivasa Rao, Koneru Lakshmaiah University (KLU), India

Assoc. Prof. N.Rajathi, Kumaraguru College of Technology, India

Assoc. Prof. Sahil Verma, Lovely Professional University, Phagwara

Assoc. Prof. Imene DJELLOUL,École supérieure des sciences appliquées d'Alger

Dr. Ander Garcia, Vicomtech, Spain

Dr. Attlee M. Gamundani, Namibia University of Science and Technology, Namibia

Dr. Prateek Srivastav, Chinese Academy of Sciences, China

Ling Cen, Senior Research Fellow, UAE British Telecom Innovation Center, UK






Organizing Committees
Assoc. Prof. Dr Noor Zaman Jhanjhi,Taylor's University, Malaysia

Dr. Azim Zaliha Abd Aziz, Universiti Sultan Zainal Abidin, Malaysia

Dr. Thota Sivasankar, NIIT University,, India

Dr. Omar DIB, Wenzhou-Kean University, China

Dr. Dimitrios Kollias, University of Greenwich, UK